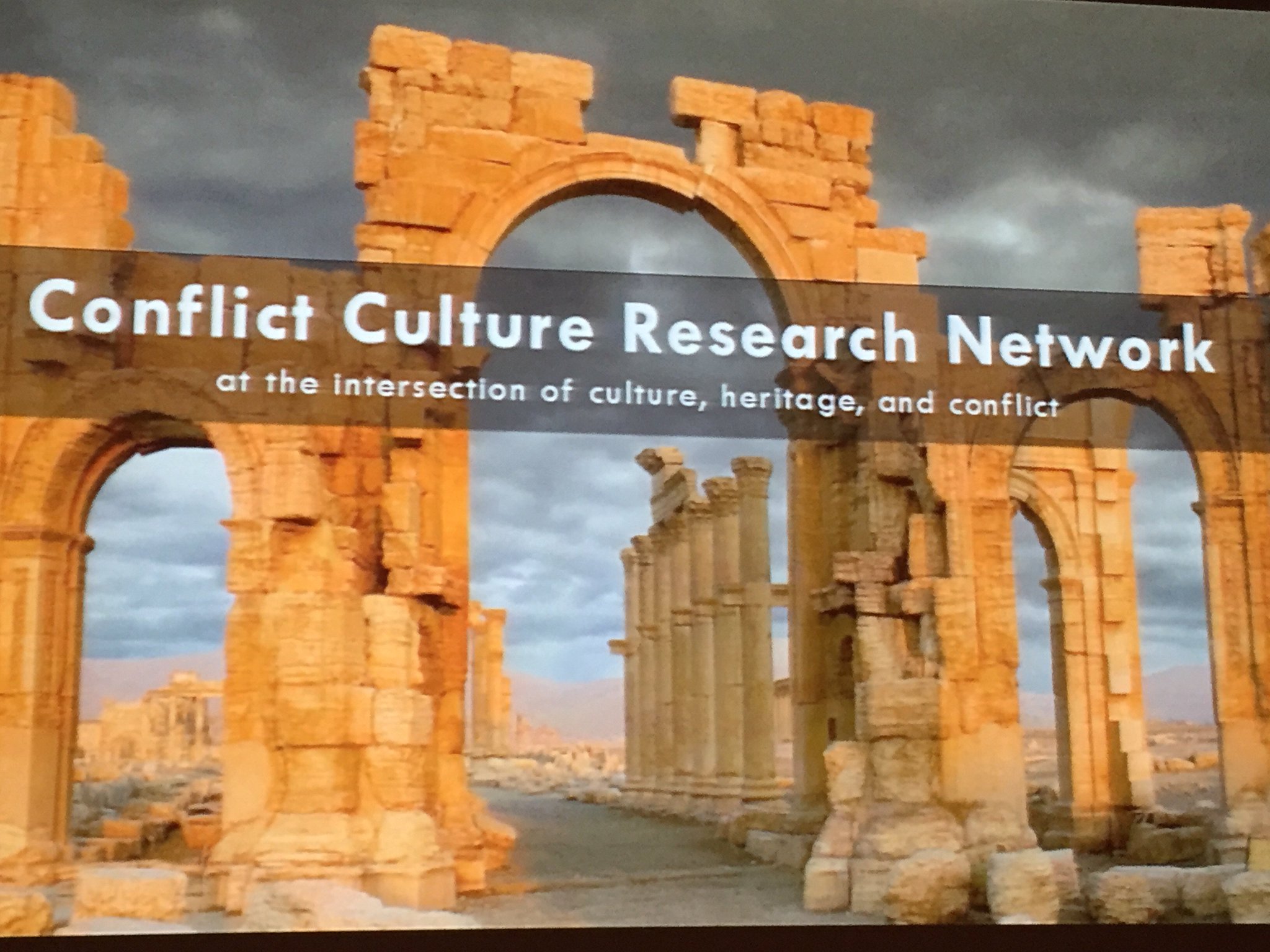 By Grace Golden, Administrative Coordinator for the Penn Cultural Heritage Center
On Thursday, June 23, the Smithsonian National Portrait Gallery hosted a screening of the documentary "The Destruction of Memory" as a kickoff event for the Conflict Culture Research Network. The event began with opening statements from Karima Bennoune, the UN Special Rapporteur in the Field of Cultural Rights. Ms. Bennoune dedicated her talk to Amjad Sabri, a Sufi singer recently killed in Pakistan by the Taliban.
Throughout her speech, Ms. Bennoune emphasized the necessity of a human rights approach to the prevention of intentional cultural heritage destruction, stating that, "the assault to cultural heritage represents an assault to human dignity." She underscored the protection of the cultural heritagedefenders working on the ground, such as Mr. Sabri. Ms. Bennoune also stressed the necessity for the ratification and full implementation of the 1954 Hague Convention, and called for an urgent and meaningful response to cultural destruction by the international community.
Ms. Bennoune's talk was followed by a film titled "The Destruction of Memory," a documentary directed by Tim Slade and based upon the book of the same name by Robert Bevan. The documentary traced the historical efforts to protect cultural property in times of conflict as part of the broader international legal movement to condemn genocide and crimes against humanity. In interviews with international military, governmental, and cultural experts, Slade's film portrayed the many interweaving actors and efforts that combat cultural heritage destruction in efforts to protect, preserve, and rebuild. If you have not seen this excellent film, visit Tim Slade's site to learn more about upcoming screenings.
Following the film, Dr. Brian Daniels of the Penn Cultural Heritage Center formally announced the launch of the Culture Conflict Research Network, which seeks to answer the questions raised by Ms. Bennoune and "The Destruction of Memory"— how and why does intentional cultural heritage destruction occur during conflict? Check this blog in the coming weeks to meet the scholars addressing these research questions.